Get The Lunch MOB
School Lunch Service
Lunch delivery is easy for both school and parents!
Healthy foods and ingredients mean your kids will get the nutrients they need to grow and develop.
We have new lunch menus regularly, say goodbye to the ordinary.
LEARN MORE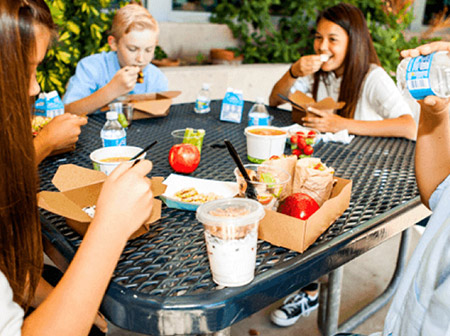 Freshly Made, Never Frozen
Farm fresh ingredients are used in our healthy lunches, snacks, and sides. With quality ingredients come nature's intended nutrients that your child needs to focus and thrive throughout the day.
Lunch. Delivered.
With over 60+ unique and healthy school lunches, snacks, and sides, we are absolutely sure that your kids will find something they'll love! From our scrumptious entrees to our savory soups; from our hearty sandwiches to our refreshingly cool salads, there's something for everybody. Vegetarian and nut-free items are available, too.
We offer your kids' favorites, but we also strive to always introduce new items because we believe that kids' willingness to try new and different foods can empower a lifelong virtue of open-mindedness.
Kid-Approved School Lunches
We believe healthy lunches don't have to taste bad, that's why we never sacrifice the flavor. Our lunches are their own form of currency at the lunch table, they're that good! We offer a wide selection for kids to choose from to satisfy even the pickiest eaters

Get Fresh with
The MOB
Not every kid loves books. Not every kid loves vegetables. But all kids love characters because they each have a story to tell. When a kid falls in love with a character, they will listen to their story.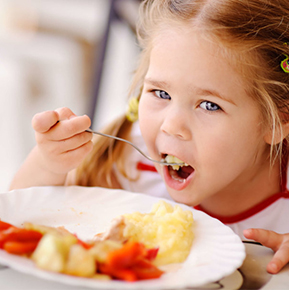 Questions About School Lunch Delivery?
Send us a message, we are happy to help!