7 Advantages of Getting Your Kids Healthy School Lunch Deliveries
Let's face it: weekday mornings with kids are stressful enough.
After getting them dressed and ready for the day, you also have to ensure that their bags are set and their lunches are ready. As a parent, you know firsthand that this routine doesn't always go to plan.
This is why a growing number of parents are choosing healthy school lunch deliveries for their kids. Not only will such lunches ensure that your children are receiving the required nutrition, but they will provide a stress-free morning!
if you're considering the convenience of school lunch deliveries, this one's for you. Read on for seven reasons why opting for a healthy lunch delivery for kids is well worth the investment!
Convenience
Do you struggle to get your child's lunch packed each day?
In getting the kids ready for school and preparing for your own day, a packed lunch isn't always a realistic ask. Instead, kids are often given lunch money and stand in a line at a school cafeteria whose nutritional abilities rival that of a fast-food restaurant.
When this lunch routine becomes a habit, it's easy to see the problems that may result. This is why planning ahead and arranging for a healthy lunch to be delivered to your child is the most simple and beneficial option.
With this, you can feel good knowing that your children are consuming healthy foods even while at school. You can also rest assured knowing that the chaos of your morning routine won't offset this healthy habit.
The Nutritional Factor
Of course, lunchtime delivery services have existed before we came along.
However, these lunches have typically been comprised of foods that are designed to make children feel full. Unfortunately, this led to the inclusion of many food items filled with empty calories rather than nutritious, health-boosting ingredients.
Let's consider that the calories from added sugars and solid fats account for 40% of the average child's daily calories. When we take note of this fact, it's simple to understand why childhood obesity and associated health conditions are on the rise.
In choosing a healthy lunch delivery, you know firsthand that your children are consuming bountiful and nutritious meals. This includes meals that are made from scratch and comprised of the best ingredients.
Habits
It's been said many times before that the key to any healthy habits lies in persistence. In fact, it takes an average of 66 days for a new behavior to become automatic.
For parents, it goes without saying that some weekday mornings are busier than others. While packing a lunch one morning might seem like a simple enough task, this isn't always the case.
This is why the persistence of healthy lunch deliveries is so important. With this, you can rest assured that your child will be receiving and eating a healthy lunch every single day.
Freshness
What's better than a hearty lunch packed with fresh and tasty ingredients? Nothing we can think of!
With healthy school lunches, you can rest assured that your children are benefiting from ingredients that aren't just filling, but also nutritious. This may include anything from local meats and produce to farm-fresh ingredients.
This is also a simple way to teach children about the importance of supporting local businesses and choosing ingredients carefully.
A Wide Selection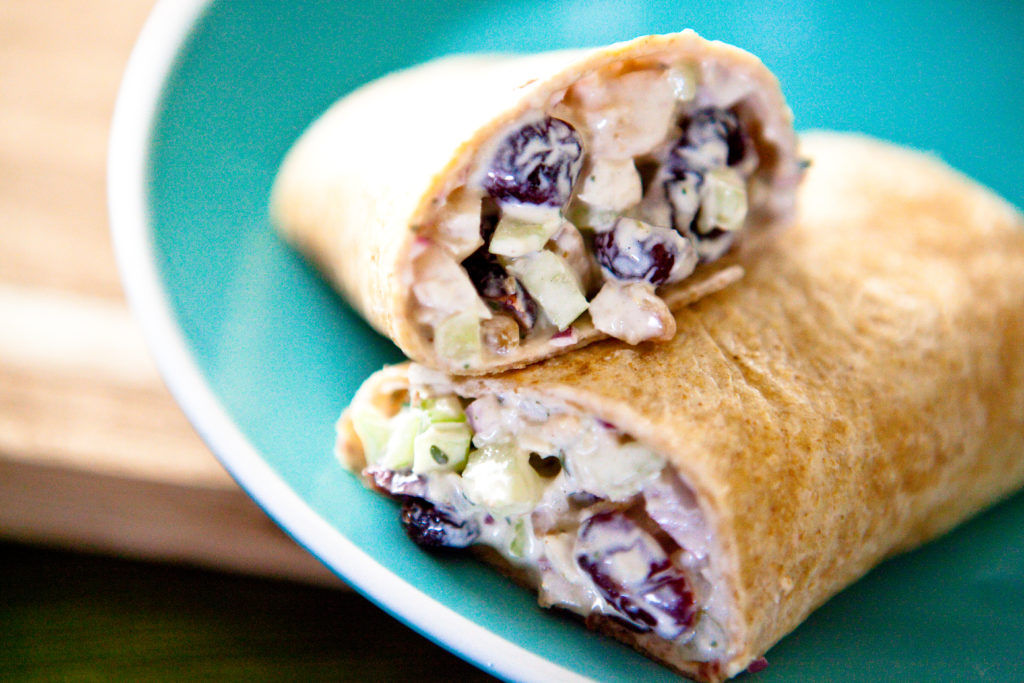 Who likes to eat the same food day in and out?
Let's face it, kids can be picky eaters. In an effort to satisfy these picky eaters, the best thing you can do is create meals that taste great and include a wide variety of food types.
With a school lunch delivery service, your children can benefit from a wide selection of food every single week. This will help children to create a positive relationship with the healthy foods they're eating and look forward to what's upcoming.
It's also important to have lunch options that cater to a certain diet. This could be anything from a vegetarian diet to one that is nut-free. With today's everchanging food culture, having these options available to children is essential.
Performance and Concentration
Have you ever felt tired and sluggish after consuming fast food?
While there's no denying that fast food can be tasty, it doesn't exactly help to encourage our body and mind to flourish. Instead, we tend to feel weighed down, bloated, and tired after these meals.
Let's face it–fresh and healthy food isn't just beneficial to our physical body. While nutritional foods help to provide our body with what it needs to function and remain strong, there are additional benefits to a nutrient-heavy diet.
In consuming healthy food, you're also going to notice a major difference in the health of your mind and brain. This is because healthy foods actually have the ability to increase our levels of concentration and heighten our performance.
By adding the smart foods found in healthy lunches, you can actually help enhance your child's ability to learn, concentrate, and be alert.
The Educational Factor
At the end of the day, one of the most critical aspects of healthy eating is to teach children about nutrition from a young age.
With a healthy school lunch delivery service, children will learn what it means to consume nutritious food. They will also learn that fresh and healthy food doesn't only taste great, but it allows them to feel their best. In a culture where fast food is so readily available, it's important to teach your children about the importance of healthy eating habits.
The Advantages of School Lunch Deliveries
As a parent, packing a healthy and enjoyable school lunch for your kids isn't always as simple as it sounds.
In addition to being difficult to plan, packing lunch on a busy morning is also incredibly time-consuming. When you're running around in an attempt to gain control of your household, choosing nutritious ingredients for your child's lunch isn't always the end result.
COMING SOON! Home Lunch Delivery Service in Orange County
With these uncertain times, we also want to ensure that your child has healthy lunches during distance learning. Because of this, we will be launching our home delivery service right to your door, throughout select locations in Orange County, in which you can order meals for the family to enjoy in between Zoom meetings!
Do you want to learn more about the variety of healthy meal services we offer? If so, reach out to us!